How to Pray for your Pastor
Articles may contain affiliate links. This means that if you purchase an item from my links, I may earn affiliate commission at no extra cost to you. As an Amazon Associate I earn from qualifying purchases.
All Scripture references come from the King James Version of the Holy Bible (KJV)."
I have the great privilege to share with you a guest post written by Annie McGuire, from Daily His Disciple.  Her post, How to Pray for your Pastor, was presented to me as something that was perfect for the incredible community of One Exceptional Life.  I agree.  I know you'll enjoy it.
I can think of no better time for Christians to exercise their right to come boldly to the throne of grace than in the current coronavirus crisis. We should pray for our family, friends, and frontline workers; for our leaders and those responsible for procuring a vaccine; for the lost to come to Christ and the believers to be sanctified by this experience. And we should pray for our pastor because he desperately needs it.
How To Pray For Your Pastor During Crisis- 3 Key Areas
Chances are your pastor has had to make some big changes to the way he ministers because of the social distancing guidelines. As a result, he may have more work and less connection with his flock. This can make an already taxing job even more stressful. It also creates an opportunity for the devil to discourage him and draw him away from Spirit-filled, sanctified living.
The calling of a pastor is a weighty one. He's the shepherd or overseer of the flock. This means he cares for, leads, protects and knows his sheep. And he's accountable to God for how well he does that.
Feed the flock of God which is among you, taking the oversight thereof, not by constraint, but willingly; not for filthy lucre, but of a ready mind; Neither as being lords over God's heritage, but being ensamples to the flock. And when the chief Shepherd shall appear, ye shall receive a crown of glory that fadeth not away. 1 Peter 5:2-4
Doesn't the pastor just work on Sunday?
Most pastors counsel, and perform baptisms, weddings, and funerals in addition to preaching, teaching, and making the home and hospital visits. The pastor has to build and maintain relationships, make disciples, attend meetings, and so much more! He doesn't just work on Sundays. He's on call 24/7, 365.
Praying for the pastor is important because he is the spiritual leader of the church body. He must have a deep connection with Christ to get the Christ-like character and conduct to match his calling.
He must be strong in grace, in the faith, and in the Lord. And he must preach sound doctrine in the Spirit with a sober mind.
There are so many things he needs prayer for, but let's simplify it a bit. Here are 3 key areas to cover when praying for the pastor: his health, his heart, and his home.
Praying For Your Pastor's Health
Our mental, physical, and spiritual health are all intricately entwined. So when we're off in one area we suffer in the others.
Mental health – Pray for your pastor to saturate his mind with the word of God. And to cast down imaginations (2Cor. 10:5), and think on truth. (Phil.4:8) Pray for him to worry about nothing and pray about everything. (Phil.4:6) And pray for him to seek out wise counsel for difficult decisions or stressful situations. (Like how to navigate this new normal of ministry from a distance.)

Physical health – Pray for your pastor to take care of his temple by eating right, exercising, and getting plenty of rest. This is an area that pastors tend to neglect like many mothers do. They're so busy taking care of everyone else's needs that they don't have the time or energy to devote to their own. But neglecting their physical health can have serious consequences. Burnout is one of them, especially if they are bi-vocational.

Spiritual health – Pray for your pastor to flee youthful lusts and follow after righteousness, faith, charity, and peace. (2Tim.2:22) To walk in the Spirit and not in the flesh. (Gal. 5:16-17) And to eliminate things that hinder his intimacy with Christ, and exercise his spiritual gifts faithfully. His spiritual health is dependent on his time spent in the word, in prayer, in ministry, and in fellowship with other believers just like ours is. So pray he manages his time well and prioritizes his health.
Pray for your pastor to rightly divide, interpret, and apply the scriptures so that he can be healthy and promote health in the church body.
Click To Tweet
Related post:  15 Powerful Bible Verses about Encouraging Others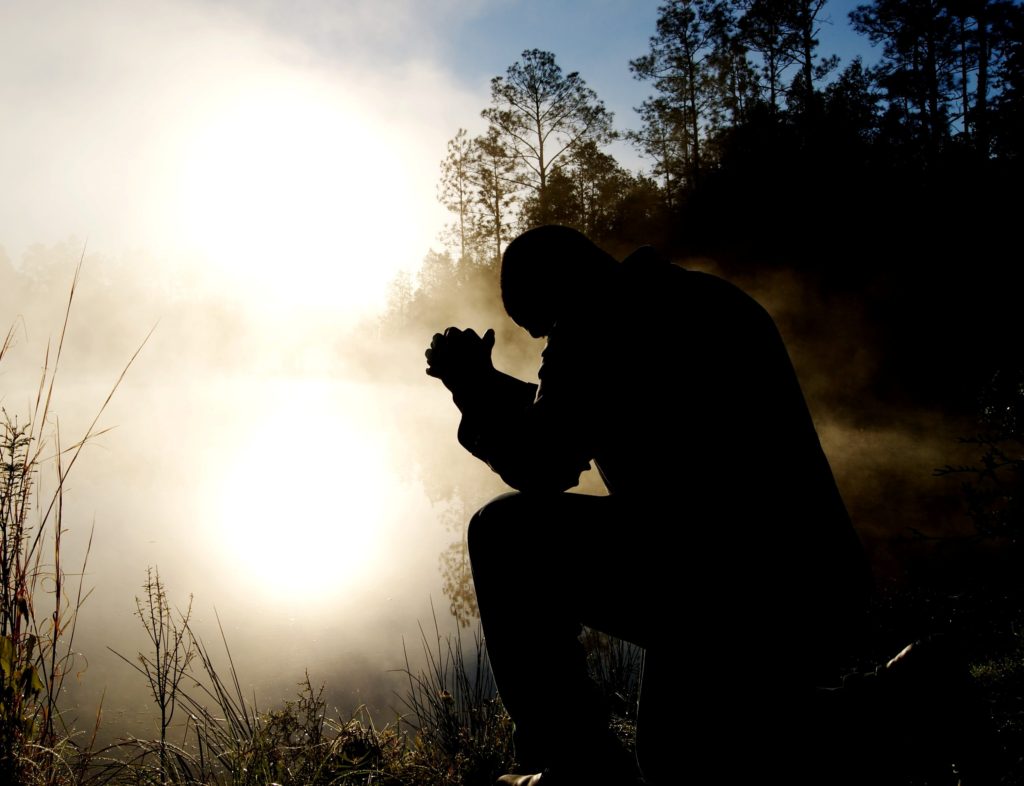 Praying For Your Pastor's Heart
The condition of his heart ultimately determines the spiritual well-being of your pastor. He can do all the right things, but if he has a hard heart or unconfessed sin he won't be doing it in the power of the Holy Spirit.
Pray the Lord gives your pastor a tender heart that is sensitive to the Spirit and a repentant heart that fully confesses and forsakes sin. And pray for him to passionately pursue Christ.
King David was a man after God's own heart (Acts 13:22). 1 Kings 15:5 says that "David did that which was right in the eyes of the LORD, and turned not aside from any thing that he commanded him all the days of his life, save only in the matter of Uriah the Hittite." Isn't that incredible? There's only one issue that marred his testimony. King David loved the Lord, sought His counsel, longed for His presence, and was zealous for His glory. And when he was confronted about his sin, he repented. Continue praying for your pastor for him to have a heart like his!
There are two verses that David wrote that are great for praying for your pastor.  Simply insert his name in the space of "my", and "me":
Psalm 19:14 Let the words of my mouth, and the meditation of my heart, be acceptable in thy sight, O LORD, my strength, and my redeemer.
Psalm 51:10 Create in me a clean heart, O God; and renew a right spirit within me. (Written after his sin with Bathsheba mentioned above.)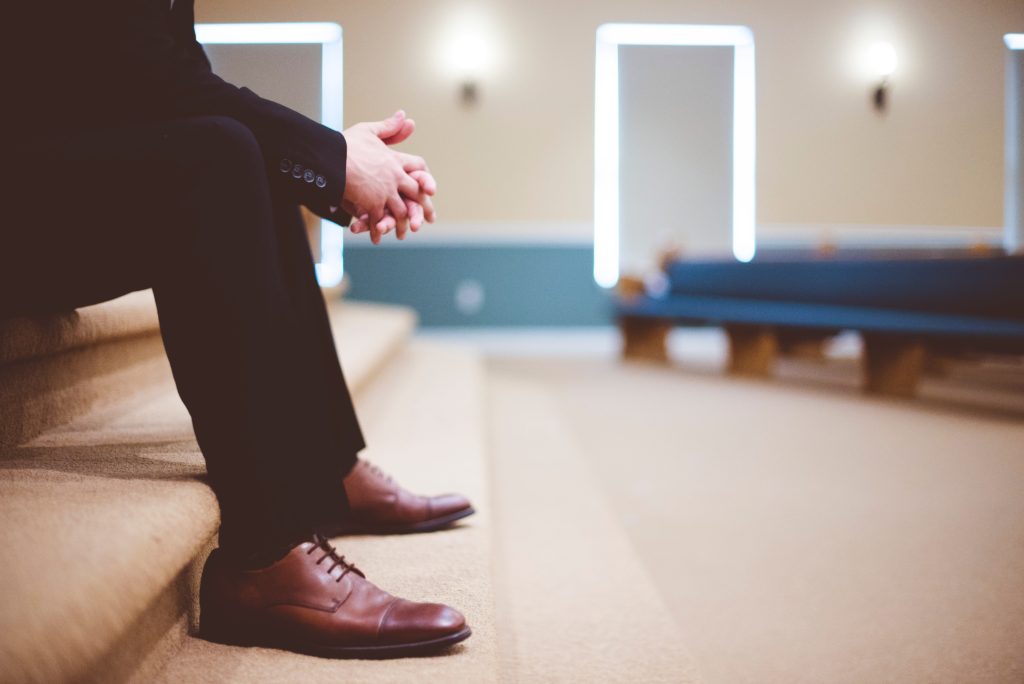 Praying For Your Pastor and his Home
The devil knows that the best way to take down the man in the pulpit is by attacking the people in his home. Spiritual warfare against the pastor and his loved ones is non-stop and it is vicious. I know this firsthand as a pastor's wife. We've walked through several fiery trials and anticipate more down the road.
Satan wants to distract us and derail us from fulfilling the ministry God has given us. He'll use every weapon in his arsenal to take us out. Praying for the pastor and his home to be protected from the evil one is very important. It should be a sanctuary for him full of peace, love, and joy.
It's not just spiritual warfare that disrupts the home. Your pastor can be consumed with ministry to the church body and overlook the needs of his family. His wife and kids may feel neglected or unloved and get bitter against the church. Pray he makes time for them and intentionally invests in their spiritual growth.
Related post:  10 Ways to Learn How to Trust God Completely
Structure and order in the home
1 Timothy 3:4-5 says that a bishop (pastor) must rule his house well to be capable of taking care of the church of God. He's to be the spiritual leader of his home, and his children are to obey and respect him. It's important to be praying for your pastor to live in a way that compels his family to lovingly and willingly submit to his leadership.
The crazy times we are living in right now can cultivate fear and worry in the hearts of his family. Your pastor needs to be sensitive to their needs, and take action necessary to keep the stress levels down. Like limiting news time, spending quality time together, and praying with and for each member of his household.
Continue praying for the pastor and his family to be supportive, submissive, sober-minded, and Spirit-filled.
I hope this has helped you to know how to pray for your pastor and that you continue praying for these 3 key areas even after the dark clouds of the COVID-19 crisis clear. Your pastor will always have challenges and changes in the ministry. And he's counting on you to keep him covered in prayer.
I also encourage you to take the 30-Day Praying for Your Pastor Challenge by Revive Our Hearts Ministry!
James 5:16 Confess your faults one to another, and pray one for another, that ye may be healed. The effectual fervent prayer of a righteous man availeth much.
Annie McGuire is a Bible teacher, ministry leader, pastor's wife, and mom of four.  She writes Bible studies, and blogs at Daily His Disciple.  Her ministry goal is to encourage and equip women to know, live, and invest in the word of God.  When she's not studying, reading, or writing, she enjoys quality time with her family, watching movies, and playing board games. To connect with Annie visit: www.dailyhisdisciple.com, on Facebook, Twitter, Pinterest, and Instagram.
Similar Posts: