Gratitude from A to Z: Things to be Thankful for
Articles may contain affiliate links. This means that if you purchase an item from my links, I may earn affiliate commission at no extra cost to you. As an Amazon Associate I earn from qualifying purchases.
All Scripture references come from the King James Version of the Holy Bible (KJV)."
What are some items on your list of things to be thankful for?
I saw a comment that said "thankful people are happy people" and I absolutely agree. Gratitude is so important! We truly have so much to be thankful for. However, we don't always stop and thank the One from whom all blessings come.
James 1:17 Every good gift and every perfect gift is from above, and cometh down from the Father of lights, with whom is no variableness, neither shadow of turning.
Not only does counting our blessings, remind us to be joyful and happy. But bringing to mind things to be thankful for is especially important when we are feeling down and discouraged.
This is a great reason why I am a fan of the gratitude journal. In a regular journal, the prettier the better, get into the habit of handwriting 3-5 things daily of what you are thankful for each day. Click this link for a great selection of gratitude journals.
As a quadruple amputee, I type everything with a stylus strapped to my wrist. Writing in my journal is a great opportunity for me to replace a pen for my stylus and actually write things out. It requires more effort for me and it means more. Not only that, it's a chance to work on my penmanship. It's hard to write with no hands. I write like a 4-year-old, so any opportunity to practice my "a to z gratitude list" is a great blessing in itself.
Things we have to be thankful for – The alphabet gratitude list
As a huge proponent of gratitude, I always hear that running out of ideas when gratitude journaling is a common problem. That can only be true if you don't think outside of the box. I believe that there is always something to be thankful for, even during challenges.
In fact, gratitude and looking for blessings in every challenge have been instrumental in my healing and recovery. With that said, this printable 40-day gratitude idea prompt calendar is a great start. But also, this A to Z gratitude list will help you learn how to expand your thinking while you're growing your gratitude habit. Grab yours below.⤵️
A-Answered and unanswered prayers: When you have a relationship with God and you pray daily, knowing that God answers prayers according to his will is wonderful. What about unanswered prayers? Personally, I've had prayers go unanswered and later on have been extremely thankful. God truly knows what is in our best interest. So let's pray "His will be done" and trust Him.
B-Bathing: Bathrooms, for starters are blessings. Think about past times when they used outhouses. Since we have long winters in New Hampshire, I would be miserable having to use an outhouse. However today, we have showers and whirlpool tubs, and warm homes. For me, since I don't have hands, using a bidet is not only a luxury, it's a necessity. Today, there are also less expensive, very affordable models.
C-Coffee: What is better than that first cup of Joe in the morning after a long, restful sleep? The coffee is great, but drinking it from a favorite mug, which reminds us how blessed and grateful we are, makes the experience even more enjoyable.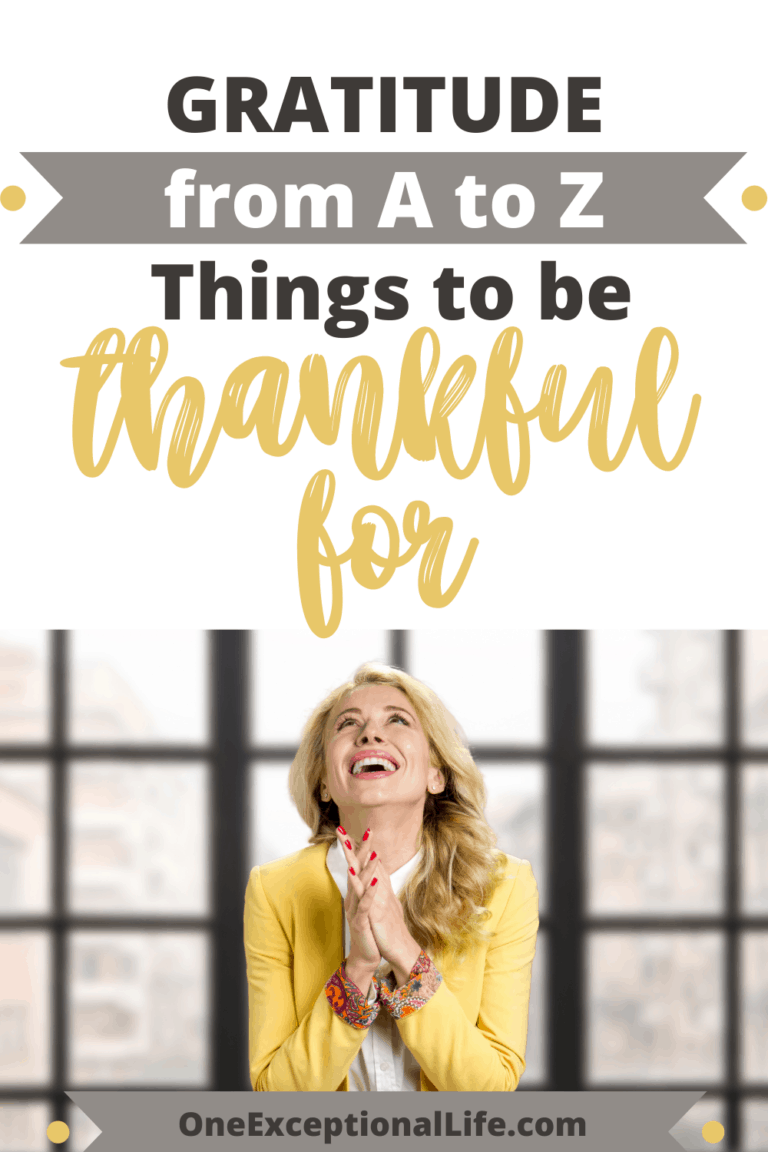 D-Dog: Our dog, Ruby is the sweetest, funniest, most personable pet we've ever had. She brings joy to our lives every single day. I'm partial to dogs, but any pet can make you smile.
E-Electricity is something I'm very sure that we take for granted. However, where would we be without lights, refrigeration, heat, and Heaven forbid, our internet?
F-Family: I'm sure everyone will say this but I have the best family. My husband is my soul mate. He is a godly, wonderful man who overturned his life to care for me in my illness. My kids have been my greatest achievement. For the last 29 years, I have been a mom. Every day, they amaze and bless me. Being a mom to my 3 kids has been the greatest job I've ever had.
G-The grace and mercy of God: Grace is the unmerited favor of God. Grace means that God chooses to bless us despite the fact that we don't deserve it. Mercy means that God does not punish us, even though we are all sinners.
Romans 3:23 For all have sinned, and come short of the glory of God;
H-Home: I am so thankful for my beautiful home. It keeps me warm in the winter and cool in the summer. Our home is where we raise our families and make memories. It allows us a place to entertain and fellowship with friends and family. Actually, all who enter our home become family.
I-Ice Cream: Double caramel Magnum ice cream bars. If you haven't tried them yet, you're really missing something.
J-Jesus Christ, our Lord, and Savior: I'm thankful for the salvation of my soul. Jesus Christ died on the cross and shed His precious blood to pay the debt for my sins. When I asked Him to save me from eternal damnation, he said "Yes"!
K-The kindness of others: Have you ever had someone hold the door open for you, or a friend you could count on? What about loved ones who pray for you or a visit from someone when you're feeling down? It's certainly nice when others are kind to us. There are so many benefits to kindness. It's an even bigger blessing to be that person who shows kindness to someone else. Pay it forward. It'll touch your heart.
L-Legs: Of course, we should never take our limbs for granted. However, as a quadruple amputee, I am blessed with prosthetic legs to enable me to walk. As a result of my prosthetic legs, I can walk just like you can with your real legs.
M-Marriage: I've said this before but my husband is my hero. He's willing to do whatever he can to provide for our family. As someone whose wife has a list of needs like I do, to be independent, he makes sure my life goes on as normal as possible. I couldn't ask for more. As I said, he's my hero.
N-Naps: How wonderful is a nice nap every once in a while?
O-Optimism: I am a great optimist. I would rather think positive and find the good in things than take the negative route. You will find that the more gratitude you show, the more positive and optimistic you become.
P-Positivity: Thinking happy thoughts and finding joy in every situation is always a blessing. It also rubs off on those around you, as well. Keep that smile on your face, add to your a-z gratitude list daily, and you will attract positivity around you as well.
Q-Quiet: Peace and quiet in a world filled with noise are definitely something to be thankful for. I love turning everything off and just appreciating the silence.
R-Retail therapy: Is there anything more delightful to a woman than shopping? Even window shopping with no money can be fun. When my kids were younger, one of my favorite days of the year was back to school shopping.
S-Spring: Well, maybe all of the seasons, but Spring is my favorite. To me, it offers hope and renewal after what seems like a long 6 months of Winter. I absolutely love the bright green as leaves start forming on the trees and my excitement makes me dance for joy when I see those buds of daffodils and tulips push through the ground.
T-Technology: Since our children have all grown up and moved out, I have come to realize just how much harder life would be without the ability to communicate with our kids, now that they all live in a different time zone. Email, internet searches, texting, Skype all provide instant access to information and contact with loved ones.
U-The great United States of America: I understand that I have some international readers, so please don't be offended. I'm sure we all feel this way about where we live. How can you not be thankful for that?
Take some time to break out that gratitude journal and write down the things you are thankful for. #attitudeofgratitude #gratitudeideaprompts
Click To Tweet
Here's another great free tool for counting your blessings, a 7-day printable gratitude journal.
Grab yours below!⤵️
V-Our Veterans and Active duty military: I am thankful for our wonderful military and those who have served our wonderful country. My son has served in the Air Force and I am so proud of him. My husband, dad, father-in-law, and brother-in-law are all veterans. Remember our military and their families in your prayers. They all pay a huge price to serve this country.
W-Work: If you, your husband, and your kids have jobs, you are blessed. With jobs, you have the ability to pay your bills and support your family. Sure, not every job is perfect. However, working is better than not working.
X-Extra money found in your pocket. Need I say more? Don't you love that feeling? Laundry day becomes that much more fun when you find a $20 bill in the pocket of your jeans.
Y-Your life: Okay, let's face it, Y is a hard one. However, let's all be thankful for the life we've been blessed with. Oh sure, there are ups and downs. But when you look at things from a Godly, positive perspective, we should be overwhelmed with every little piece of our lives. I know that I am. Praise the Lord! To God be the glory!
Z-Zzzz's: If you get at least 7 hours of sleep at night, you have a lot to be thankful for. I would've said 8 hours, but that's not really necessary anymore, is it?
Well friends, there you have it, things to be thankful for from A to Z! I pray this post has blessed your life and helped you to see that we all have so much more to be thankful for than we recognize. If you would like to read more about gratitude, check out Gratitude Lists: More than just the latest, greatest fad.
You will also love the 40-Day Gratitude Challenge, which actually compliments the Gratitude Calendar I showed you earlier. For an additional method of counting your blessings, be sure to make your very own Blessings Jar. You'll find all the info you need right here, including supplies and instructions.
Share some of your favorite things to be thankful for, from a-z in the comments below. If everyone who reads this will write 1 or 2 things from their own ABC gratitude list, we could all share in those blessings.
What are some of your favorite A to Z gratitude list items?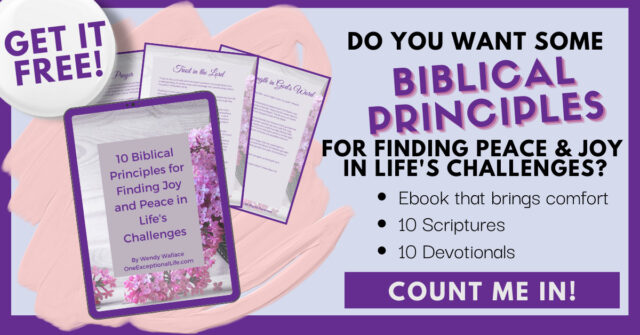 Similar Posts: