How to Count Your Blessings with a 30 Days of Gratitude Challenge
Articles may contain affiliate links. This means that if you purchase an item from my links, I may earn affiliate commission at no extra cost to you. As an Amazon Associate I earn from qualifying purchases.
All Scripture references come from the King James Version of the Holy Bible (KJV)."
Have you ever been stuck in a pity party and could not find a way to escape?  Back in 2011, I found myself in a hospital bed with bandages where both hands and both feet had been. After my prayer for strength, courage, and faith to get through life as a brand-new quadruple amputee, I had a choice to make.  
I could wallow in self-pity, or I could put my big girl panties on, and choose to approach the rest of my life with faith and a positive attitude.   Guess which route I chose!  And if you haven't figured out yet which method of keeping that positive attitude I followed, keep reading.
Thankfulness is an essential part of increased joy and a positive mood.  So, welcome to the 30 Days of Gratitude Challenge! Every day is the perfect opportunity to show thankfulness, not only on Thanksgiving but into the New Year.  Start today and by January 1st, you will have already established the gratitude habit so that you can continue the gratitude challenge past the 30 days of the daily gratitude journal prompts and activities that I'm giving you here.
What Is The 30 Days of Gratitude Challenge?
Many people are not accustomed to daily thoughts of gratitude.  By participating in this 30-Day gratitude challenge,  you'll grow accustomed to becoming more aware of the blessings around you besides, the obvious types of things we're thankful for like, "I'm thankful for my family, my home, my health."  The goal is to recognize the simple blessings in life that we might take for granted.  
By challenging yourself to approach life from a thankful perspective, you'll learn to look deeper into things, including adversity.  It's easy to find the negative in the obstacles that you face.  The goal of a gratitude challenge is to recognize just how many ways you're blessed.  
I'm sure you've heard that you get what you focus on.  So if you seek things to be thankful for, you'll find more of them, instead of focusing on negative things which we aren't always grateful for.  The bottom line is, to pay attention to what you focus on.  This inspiring book is a great example of finding gratitude in everyday life.
Grow your gratitude habit beyond November with the daily gratitude journal prompts and activities included in the Count Your Blessings Gratitude Challenge. #gratitudechallenge #thankfulness #gratitude matters
Click To Tweet
How Do You Do 30 Days of Gratitude? 
It's very simple!   You make a conscious decision to look for blessings every single day.  Write them in your journal, and be mindful of when you start to take on a negative mindset.  When your thoughts start turning south, stop, pivot, and think of something to be thankful for.  
How do you pivot?   I like to use the clicker or TV remote activity.   If you don't like what you're watching on TV, you grab the remote and change the channel.  The same thing applies when you have negative thoughts.  The key is to look for clues and catch yourself. Then grab the remote, and change the channel to something more positive.  Thinking of something to be thankful for at that moment, will be on the new channel.
Why is a Mindset of Gratitude Important?
Thankful people are happy people.  When you come from a place of gratitude, you're reflecting an abundance and positive mindset.  Without that mindset, every negative thing (big or small,) that you encounter could alter your mood and send you into a downward spiral.  That's no good for anybody.
But when you focus on thankfulness, you learn to appreciate all that you have and not worry so much about what you don't have. You also tend to look for blessings during difficult times versus going all "gloom and doom" when the tough times hit.
According to research done by the folks at Positive Psychology, they found that there are so many health benefits of gratitude.  They include things like:
Increased happiness and positive mood

More satisfaction with life

Reduced stress

Less materialism

Better physical health

Better sleep

Encourages patience, humility, wisdom, and many more
So I would say that with results like these, practicing gratitude really does work.
How do you Practice Gratitude in your Daily Life?
With so many benefits to practicing and building your gratitude habit, most notably a shift in mindset, how do you put practicing gratitude into action?  Many people start with a gratitude journal or a gratitude jar.  List several things that you are thankful for each day in that journal.  I've provided some daily gratitude journal prompts in this free 40-day gratitude calendar you can grab.  You may prefer sharing your blessings with a friend or your spouse at the end of each day.  I would suggest, picking a method that works best for you.
Essentially, look for the blessing in everything, including struggles or challenges that you may have in your life.  Practicing kindness towards others is a great way to make gratitude a part of every day.  When you have negative thoughts, reminders of the things that you're thankful for will change that negative mindset.
Be thankful toward others, everywhere you go.  Thank the people who serve you, the customer service people, the child who holds the door open for you, and the friend who calls just at the right time.  Thank your loved ones for all the little things that they do for you.  Be especially mindful not to take them for granted.  
Make building your gratitude habit a part of your daily life, not just when a November thankful challenge shows up.  Point out your blessings to your family at dinner time.  Share the benefits of gratitude with your family and friends and on social media.
Be especially thankful to our Lord and Savior, Jesus Christ.  Offer words of thanksgiving in every single prayer.  It's not unusual for me to offer a prayer of gratitude for all of God's creation.  Every blessing comes from God.  Never forget that.  How often do we take God for granted?  We often pray for things and situations, yet we neglect to show gratitude to the Giver of all of our blessings.
Does Gratitude Really Work?
I think the answer to that question comes from your results.  If you'll remember that pity party that I was in when I first lost my limbs, I can truly tell you that gratitude is one of the main tools I used to pull myself out, in addition to growing my relationship with the Lord Jesus Christ.  But for you, how do you feel when you've written in your gratitude journal for some time, and upon later review, you find pages and pages of things that you have been blessed by in your life?  
Does it lift your mindset?  Do you see more blessings, the more you look for them?  Are you more thankful and more positive? Or do your results bring negative experiences?   It's really doubtful that you grow more negative the more that you practice gratitude. 
How Do I Start My Gratitude Practice?
There are a couple of options for this gratitude challenge.  The first is to use my printable calendar, with 40 days of gratitude prompts.  For each day in the gratitude calendar, you're given a gratitude prompt of what you can be grateful for on that day.  Here are some examples of daily gratitude journal prompts:
Who made you smile today and why?

Name one blessing from today.

What is one thing one of your family members did today that made you happy?

Who's friendship are you thankful for and why?

Who was kind to you today and why?
Grab your FREE 40 Days of Daily Gratitude Journal Prompts Here⤵️
But don't stop there.  That's your first of the gratitude prompts.  Come up with more ideas so that you're listing at least 3-5 things that you're thankful for each day.   The more the better.  Check out Gratitude from A to Z or Gratitude Lists: More Than Just the Latest, Greatest Fad for more ideas. 
The second option for a challenge is the Your Amazing Count Your Blessings Challenge Ebook, which lists 30 activities that you can do to show your gratitude.  It includes more daily gratitude journal prompts, journaling pages, and a gratitude tracker, all necessary for growing your gratitude habit.  You won't go wrong using the calendar and the ebook together.  
What To Do With Your Gratitude List?
Now you have a journal with blessings from every day.  What happens next?  First, keep adding to it.  It's a great resource for when times are tough, you're feeling down, and need a boost.  When you're sad, pull out your list and see just how blessed you really are.  There's no more need for your pity party.  Praise the Lord for every blessing in your life.
Take advantage of this gratitude challenge to make thankfulness a way of life.  Use the gratitude prompts that I've provided to kick-start things.  Share this challenge with your friends.  Every November, it's not uncommon to find a November thankful challenge.  Take advantage of those as well. Just be sure you don't limit your gratitude activities to just in November. Building your gratitude habit is a year-round practice.  
Want More?
If you need more help building your gratitude habit,  check out my Cultivate a Grateful Heart Gratitude Bundle.  This 30-day printable gratitude bundle offers everything you need to help you grow your gratitude habit. Includes thorough journaling & planner pages, idea prompts, coloring gratitude cards, challenge tracker, artwork, and more.
Your Turn…
You just can't have enough gratitude in your life.  Test this theory and in the comments, let me know what your results are.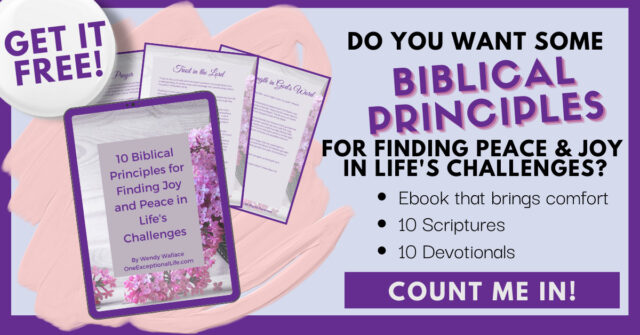 Similar Posts: